Become conscious, happy and fulfilled
This intensive course is a deepening and integration as a sequel to the book. Each day you will receive an inspiring lesson with audio and video material. each day an assignment / exercise and a private forum where you will be supported by other participants in the process back to your Self. "pfff this course is really worth gold ..." student
What others say about Vera
"Dear Vera, thank you for the words you choose with such simplicity, playfulness and Love. With your writings you make the concept of spirituality real and accessible to all. This is especially valuable to me as I was surrounded by people in my life who just didn't accept spirituality, condemning it as nonsense. The clarity of your words helped a lot."
– ex course taker
"Your strength is being able to bring people, including myself back into the here and now,  to feel that love is always here in whatever story you're playing in. You do this unconditionally with total devotion. It makes the path back home so simple. Thank you beautiful woman!"
– Saryo van Lakerveld
"Ik you ask me to exact reason why I fell off my high chair at the end of may, then this is the reason; stopping with mucking around was number 1 on my list, but the moment I felt the connection with you all the ice just melted. That's your greatest strength right there."
– Walter
"You speak about reality and how the story in this film works, you supply the keys to how it all fits together. That means that you know the master designer, and knowing the master designer is the beginning of all wisdom. The more insight we have and by letting go, creates a space for the master designer to Be our life."
– a passer by
Featured Products
Dutch DJ / radiomaker and manager of www.nondualiteit.nu interviews Vera about the three layers we can experience ourselves at and the informative power of emotions.
In this audiofile Vera explains how our thoughts, beliefs and emotions are our equipment to manifest.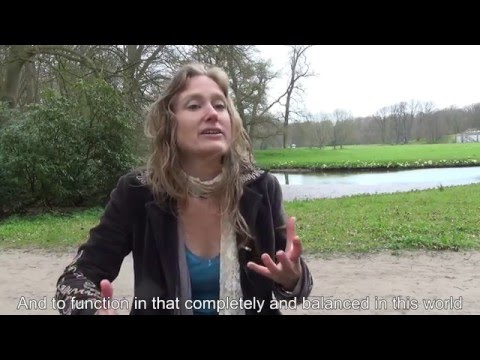 What phases are we going through from the moment we fall in love until we are in a relationship. And how do we transform this relationship when we reach spiritual maturity?